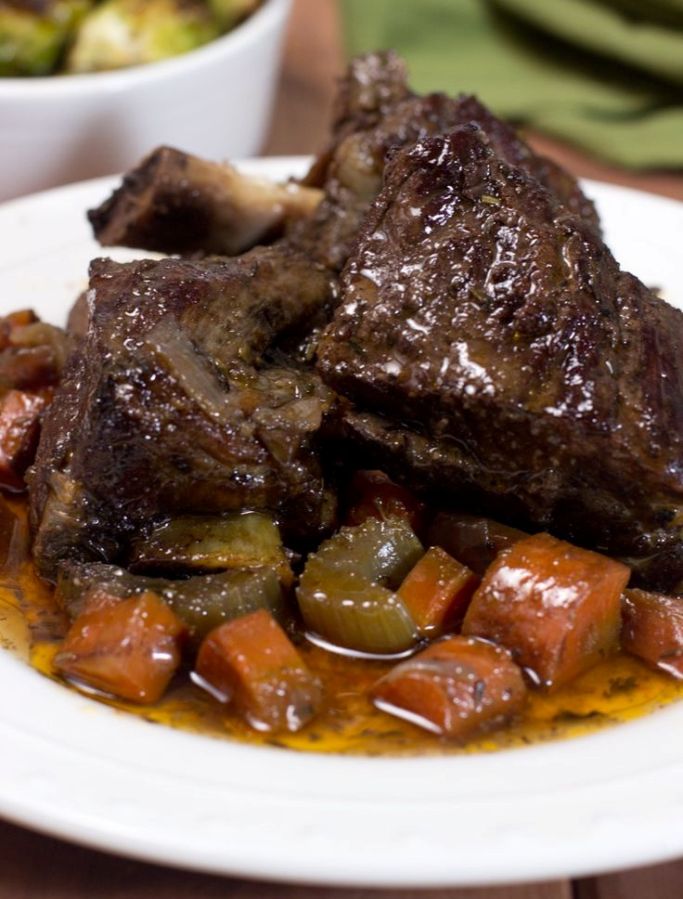 Ingredients
8 beef short ribs
2 Cups Flat-Leaf Parsley leaves
1/2 cup Fresh Oregano leaves
5 garlic cloves
2 T apple cider vinegar
1 1/2 tsp Kosher Salt
1/2 tsp Freshly Ground Black Pepper
1/2 Tsp Dried Red Pepper Flakes
1/2 Cup Extra-Virgin Olive Oil + 1 Tablespoon
Instructions
For the Chimichurri:
Add parsley, organic and garlic to a food processor and pulse several times (alternatively you can chop everything very finely if you don't have a food processor)
Add in apple cider vinegar, salt, pepper, chili flakes and extra virgin olive oil.
Set aside chimichurri sauce.
To make the ribs:
Preheat oven to 350 degrees F.
Add one tablespoon to a skillet over medium-high heat and sear each rib for 2 minutes on each side.
Place in a bake-safe dish and coat with half of chimichurri sauce. Cover with top or tinfoil.
Bake for 45 minutes.
Remove from oven and flip with tongs.
Bake for another 45 minutes covered.
Remove from oven and top with additional chimichurri sauce (you may have a bit leftover).
Serve warm.
Source : allrecipes.com