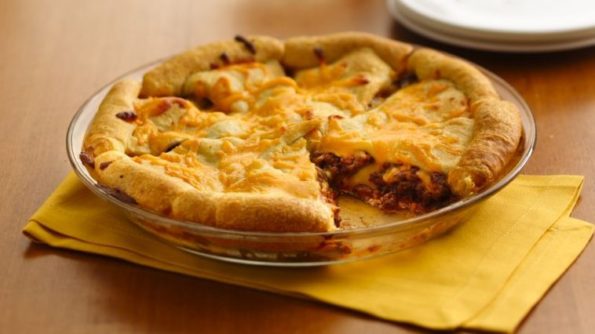 Sometimes we want to cook something easy and quick and most of all delicious. Yesterday I didn't know what to cook for lunch and I came up with this cheeseburger pie which turned out to be a success!
Ingredients :
1 can of Crescent Rolls.
1 lb ground beef.
1 small chopped onion.
4 tbsp. of Ketchup.
1 tsp. of Worchester sauce.
Sliced cheese.
Directions :
Preheat the oven to 350 degrees.
Start with browning the ground beef and draining it from the grease then add onions and cook until tender.
Add in ketchup and Worchester sauce.
On a cookie sheet sprayed with cooking spray, put the crescent rolls in a star shape with timps pointing out using the last piece for the center.
Spread the meat mixture from center out going about 1/2 to the points of the rolls. Add 1/2 piece of sliced cheese to every unit.
Roll tip of roll towards the center.
Bake for 15 to 20 minutes.
This cheeseburger Pie is simple and easy to make. And I'm telling you if my kids loved this, i'm sure so will yours.