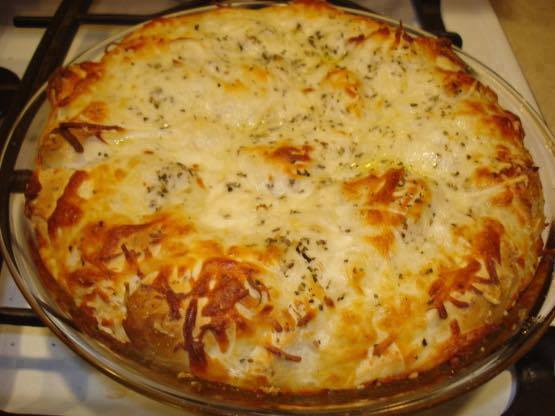 Ingredients
2 tablespoons butter
3 garlic cloves, minced
2 teaspoons dried parsley
1⁄4 teaspoon garlic powder
1 (8 ounce) can biscuits (10 biscuits)
2 cups mozzarella cheese (can use less)
2 tablespoons parmesan cheese, grated
pizza sauce
DIRECTIONS
Heat oven to 425.
Melt butter in small bowl. Stir garlic, parsley and garlic powder into butter. Pour butter mixture into pan.
Cut biscuits into 4 sections each. Place in pan. Top with both cheeses.
Bake for 10-15 minutes until biscuits are cooked through.
Invert upside down onto a plate. (I take a knife around the edges of pan to release stuck on cheese before inverting to plate.).
Serve with warm pizza sauce.