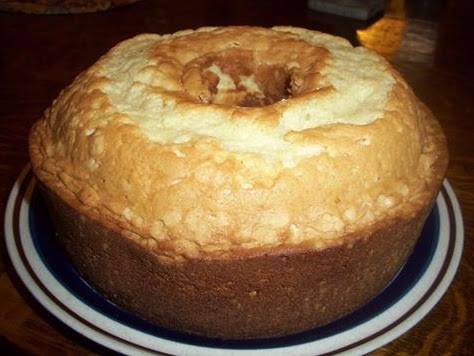 1 cup of butter.
2 cups of sugar.
1 tsp of vanilla.
4 eggs.
3 cups of flour.
1 tsp of baking soda.
1 tsp of salt.
1 cup of buttermilk.
Powdered sugar.
How to:
In a mixing bowl, beat the butter and sugar until smooth and fluffy. Stir in the vanilla and mix in the eggs one at a time. Mix until well combined.
In a bowl, mix together the flour, baking soda and salt then add to the batter alternately with buttermilk. Mix until well combined.
Pour the batter in a buttered and floured baking dish and bake in a preheated oven to 350° for 1 ½ hours and enjoy!