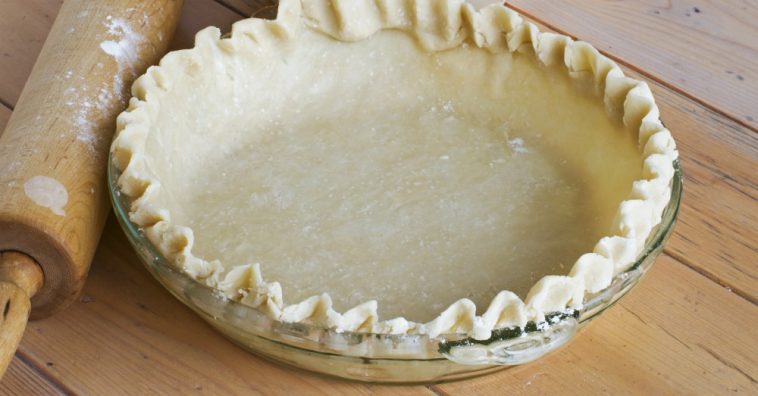 We can't sing this sour cream pie crust's praises enough. It's flaky and slightly sweet but crunchy on the edges. This shell is perfect for pumpkin pie or an apple tart, or for something a little more savory, like a quiche. Our secret is the creamy zing of sour cream that adds the right flavor and moisture to the crust.
We use a pastry cutter to cut our butter down into tiny pieces, which helps make this crust extra flaky, but two knives or even a food processor work great, too. We also keep all our ingredients nice and cold to help with the texture of the crust. Everyone knows that the crust is just as important as the filling, and we like to make sure our pies are delicious from top to bottom! This sour cream crust is exactly what we need to make our holiday baking – both sweet and savory – extra special.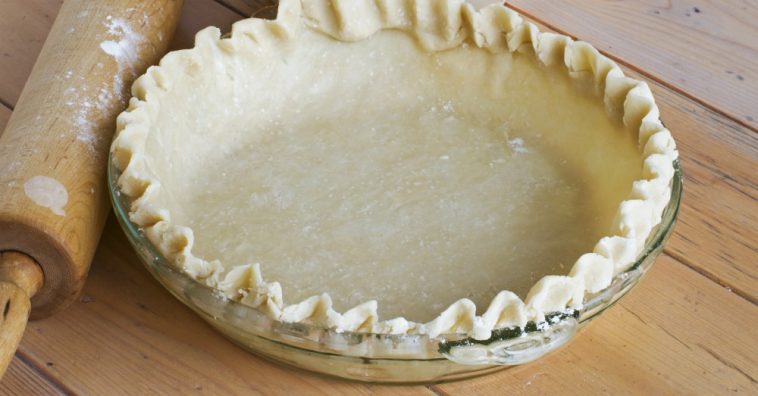 INGREDIENTS
1 cup flour
1 stick cold unsalted butter
1/2 teaspoon salt
1 teaspoon sugar
1/4 cup sour cream
PREPARATION
Combine flour, sugar and salt in a medium bowl.
Add butter to the dry ingredients. Use a pastry cutter or two knives to cut butter into mixture. Continue cutting until pea-sized pieces form. Add sour cream and stir to combine.
Shape dough into a round disk and wrap with plastic wrap. Refrigerate 1 hour.
Roll dough out onto a floured surface to 1/8-inch thick. Place in pie plate and trim edges, as needed. Do not pre-bake crust before filling.