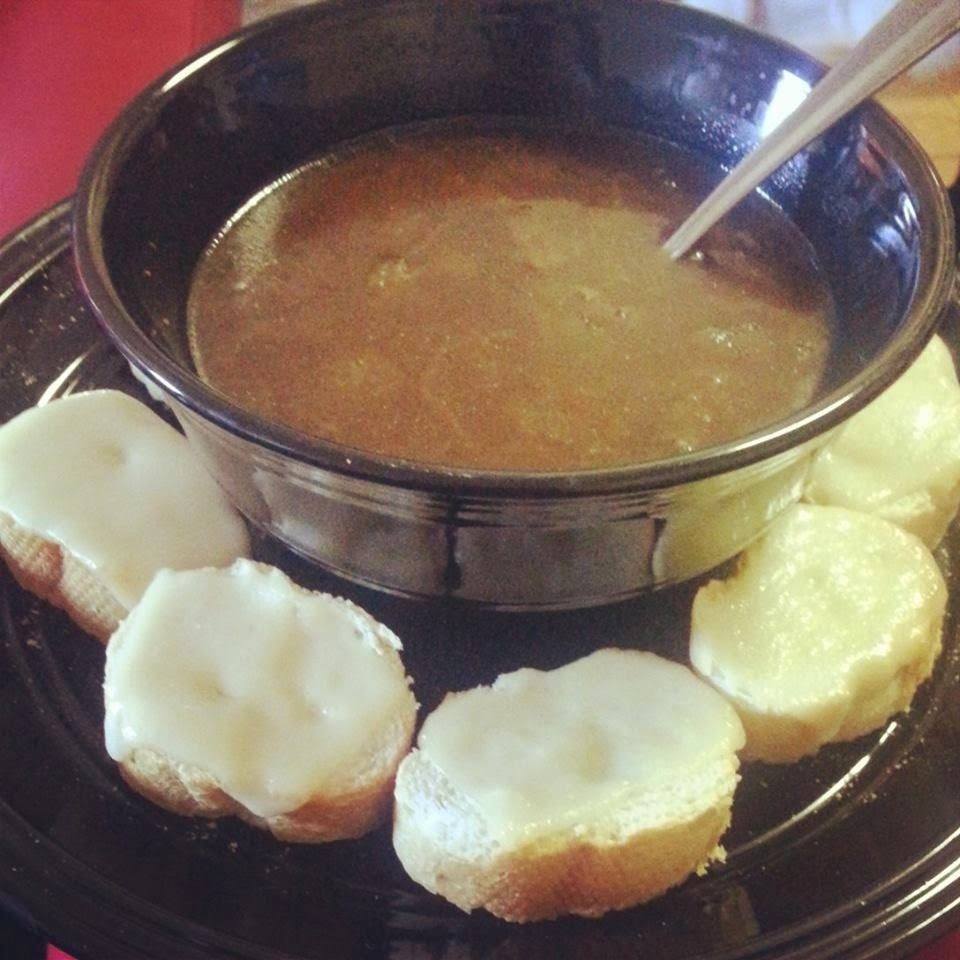 Ingredients
3 large sweet onions, sliced up to your preferred thickness
Butter or margarine to saute your onions
3 Tbsp of flour (all-purpose or can use wheat)
3 Tbsp Worcestershire Sauce
1 1/2 tsp of sugar
1 tsp of pepper
2 32-ounce container of beef broth
3-5 beef bullion cubes
French Bread
Swiss cheese slices
Directions
Slice and saute onions in skillet.
Dump onion slices into crockpot.
Pour in beef broth.
In a small bowl, mix together your flour, Worcestershire sauce, sugar and pepper.
Slowly add in mixture to crock pot while stirring well.
Add in 3-5 beef bouillon cubes depending on how beefy you want it (I used 4) and mix well.
Cook on low for 6-8 hours or on high for 3-4 hours, stirring occasionally if home.
Cut your french bread into desired slices.
Place your slices of Swiss on the top.
Toast/heat up in your oven set to 250 degrees for approx 10-15 minutes.